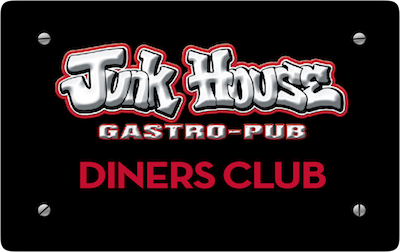 Become an exclusive member of
Junk House
Gastro-Pub
• Earn 1 Point for every $1.00 you spend.

• Accumulate 100 Points and receive a $10.00 Reward.
• Earn a $5.00 BONUS Reward when you register online.
• Click the Register Button to sign up NOW!

Cannot be combined with any other discounts, specials or offers.
One card per table. Management reserves all rights. Program subject to change.